Cold Hands, Warm Heart: No-Bake Desserts
Podcast: Download (Duration: 52:58 — 60.6MB)
10:00
As the weather warms, we all face the same dilemma: How to make dessert without turning on the oven? This hour of All Sides, we'll get mouth-watering solutions to that problem, including vanilla panna cotta, maple bourbon pudding, and Thai sticky rice– all for the same effort it takes to schlep to the ice cream shop.
Guest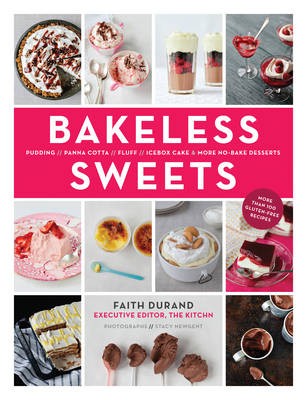 $120… Bakeless Sweets cookbook- over 125 pudding and no-bake dessert recipes
Pledge NOW to receive this amazing gift. Support 89.7 NPR News today!
Join The Conversation